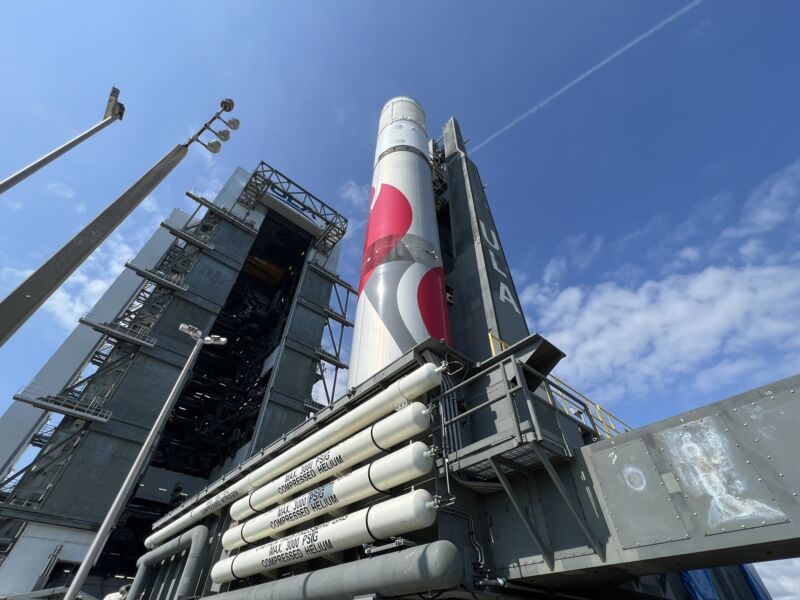 Lockheed Martin and Boeing are close to selecting a buyer for United Launch Alliance, two sources told Ars. The jointly owned rocket company, which was founded in 2006 and for a time had a monopoly on US government launch contracts, has been up for sale most of this year.
The sources say three buyers have emerged for the Colorado-based launch company. These include a private equity fund, the Jeff Bezos-owned space company Blue Origin, and a well-capitalized aerospace firm that is interested in increasing its space portfolio.
There is precedent for a private equity firm—typically a group of investors that purchases a company, overhauls it, and then resells the business—buying a launch company. In early 2022, AE Industrial Partners acquired the launch and space services company Firefly.
Blue Origin is also not a great surprise. The space company owned by Jeff Bezos has been rumored to be among the potential buyers for a while. Although there is some overlap between their launch plans, acquiring United Launch Alliance would give Bezos an orbital rocket and the guaranteed government contracts he covets. It would also benefit Amazon's need to launch its Project Kuiper satellites.
Ars is not naming the third potential buyer because it could not be confirmed. This aerospace company does not have a large amount of space business presently, but it has been looking to make strategic expansion into government contracts, which United Launch Alliance has through its participation in the Department of Defense's national security launch program.
According to two sources, the sale period is nearing its conclusion, and a buyer could be announced within a couple of months. The sale would still have to be approved by the Federal Trade Commission and US Department of Justice to ensure it does not substantially reduce competition in US industry.
United Launch Alliance deferred comment for this story to its parent companies, Lockheed and Boeing. "In general, it is our company practice not to comment on market rumors or speculation," a Lockheed spokesperson said.
Boeing said something similar: "Consistent with our corporate practice, Boeing doesn't comment on potential market rumors or speculation about financial activities."
Waiting on Vulcan
Ars first reported that United Launch Alliance, or ULA, was for sale in March. The players involved in the sale did not comment on the sale for months. However, in October, ULA chief executive Tory Bruno said his company might be an attractive target for acquisition.
"If I were buying a space business, I'd go look at ULA," Bruno said. "It's already had all the hard work done through the transformation. You're not buying a Victorian with bad plumbing. It's all been done. You're coming in at the end of the remodel, so you can focus on your future." These remarks were widely, and correctly, interpreted as confirmation that ULA was for sale.
ULA was created in 2006 through a merger of Boeing's Delta rocket program and Lockheed Martin's Atlas launcher family. Since then, ULA has been a profitable enterprise for both aerospace giants, thanks to military launch contracts and large annual subsidies from the US Department of Defense to maintain "launch readiness" for national security missions.
In recent years, ULA's launch dominance has first been challenged and then supplanted by the rise of SpaceX and its less expensive and highly reliable Falcon 9 rocket. Bruno, who became ULA's chief executive in 2016, has slashed employee headcount and taken other steps to control costs, such as closing infrequently used launch pads.
However, Bruno's most important initiative has been the development of the large Vulcan rocket, which is intended to be more cost-competitive with the Falcon 9 and Falcon Heavy vehicles while also ending ULA's dependence on Russian-made rocket engines. The Vulcan launcher uses the BE-4 rocket engine manufactured by Blue Origin.
This heavy lift rocket is presently scheduled to make its debut on December 24 from Cape Canaveral Space Force Station in Florida. It's not clear whether a potential sale announcement will be delayed until after this launch, which most likely will be successful, given that ULA has staked its reputation on providing reliable launch vehicles.